You don't have any inspiration for Christmas gifts ?
The Hotel Mercure Omaha Beach is willing to share with you some of its Voucher proposition.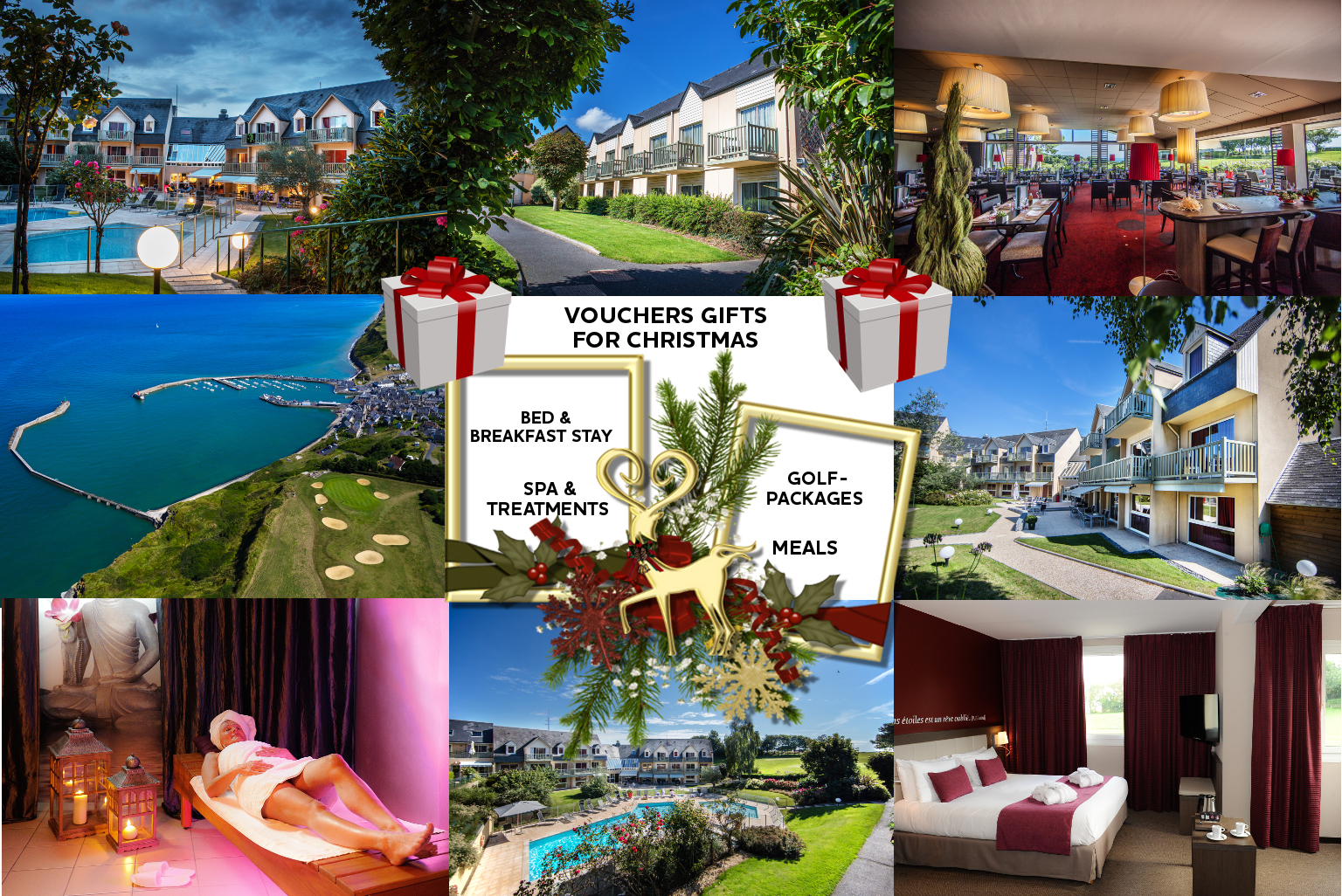 Take advantage of the plenty services available at our Resort to satisfy your close family, friends, colleagues or guests.
Depending on your spending limit the Mercure Omaha Beach Hotel can fit to your desire for example  :
Double Room Stay with breakfast
Family Room Stay
Wellness Stay for lovers with massages "à la carte" 
Half-Board or Full Board Stay 
Golf Package including Room(s) and Green-Fee(s) on "La Mer" or "Le Manoir" of the Omaha Beach Golf Course
SPA treatments and cares 
Meals such as Lunch, Dinner or Brunch*
Visiting Stay to discover the World War II sites and D-Day landing beaches
…
How does Mercure Omaha Beach's Voucher work ?
Choose among the different services you are wishing to offer, we take care for the rest…
Once we have agreed on the bid, the Hotel Mercure Omaha Beach will send you the Voucher by mail, according to your willing the benefiary will receive a personnal message. Sending Period may vary depending on the country.
What about the E-Voucher ?
For latecomers, or the ones on duty , no worry !!
The Hotel Mercure Omaha Beach is here for you, take your time for shopping, or get the meal ready for Christmas Eve, we will send you the Electronic "E-Voucher" by Email, just in time to fit under the Christmas tree.
Reservation and payments
For any further request we stay at disposal by email  : h1215@accor.com or by phone : 02 31 22 44 44
Payments accepted : Bank transfer, Credit Card, or by our secured reservation system. Rates, terms and conditions according to avaibility.
Feel free to ask, the Teams from the Omaha Beach Resort are willing to participate by your side to the wonders of Christmas.
We wish you all a pleasant Holidays and merry Christmas.
Afterwards Christmas?
Don't be afraid, the fairy trends will continue after Christmas, as our Vouchers are available all along the year.
* Only during season from mid-March to mid-October