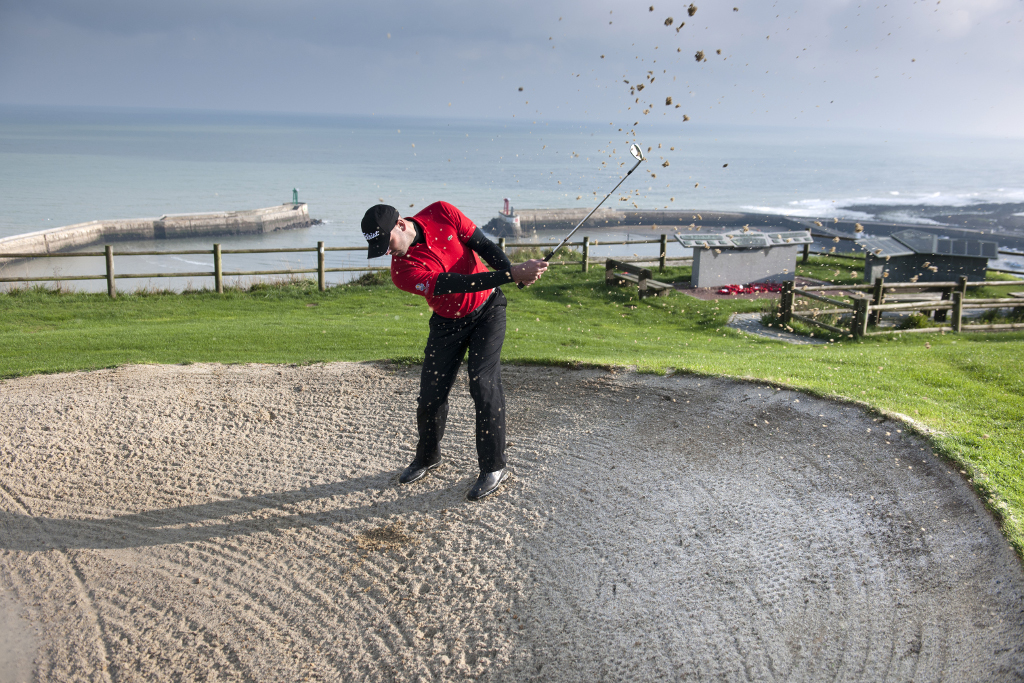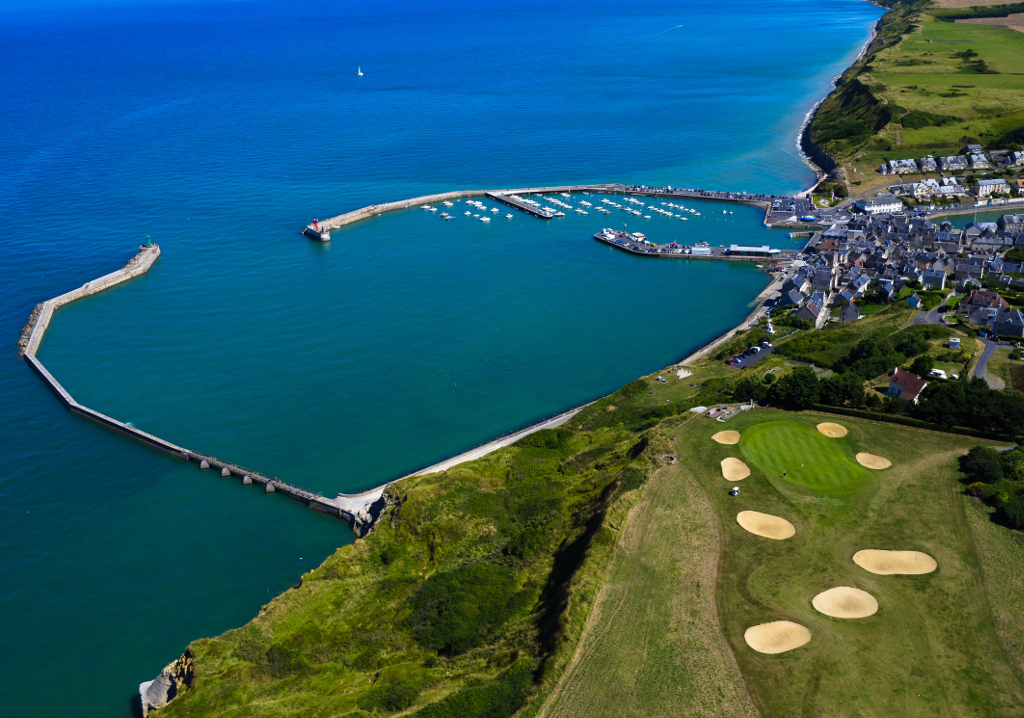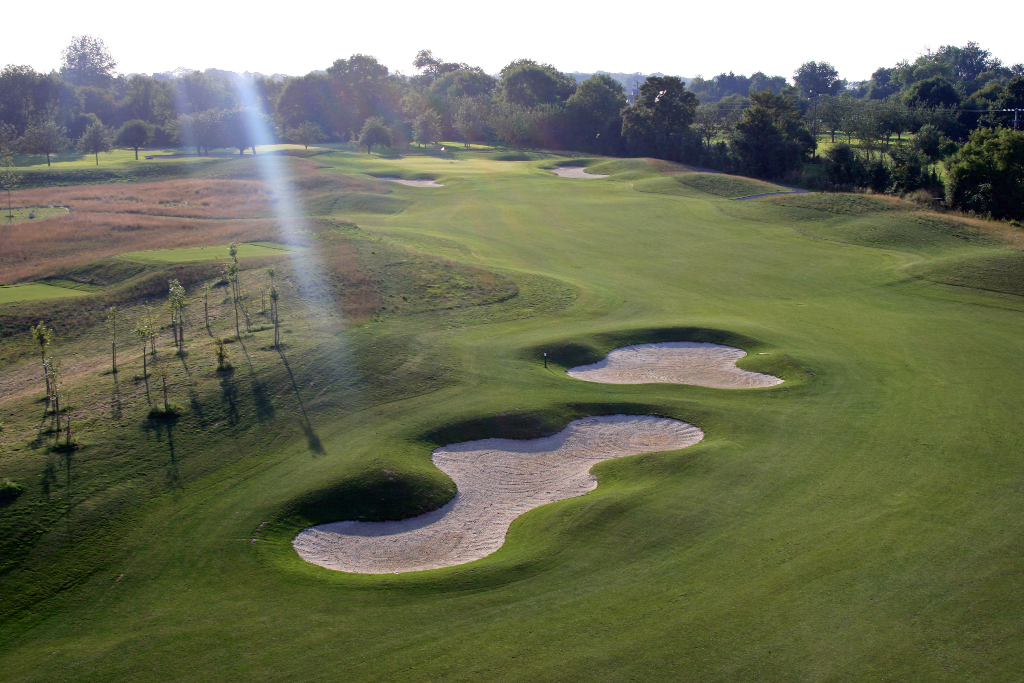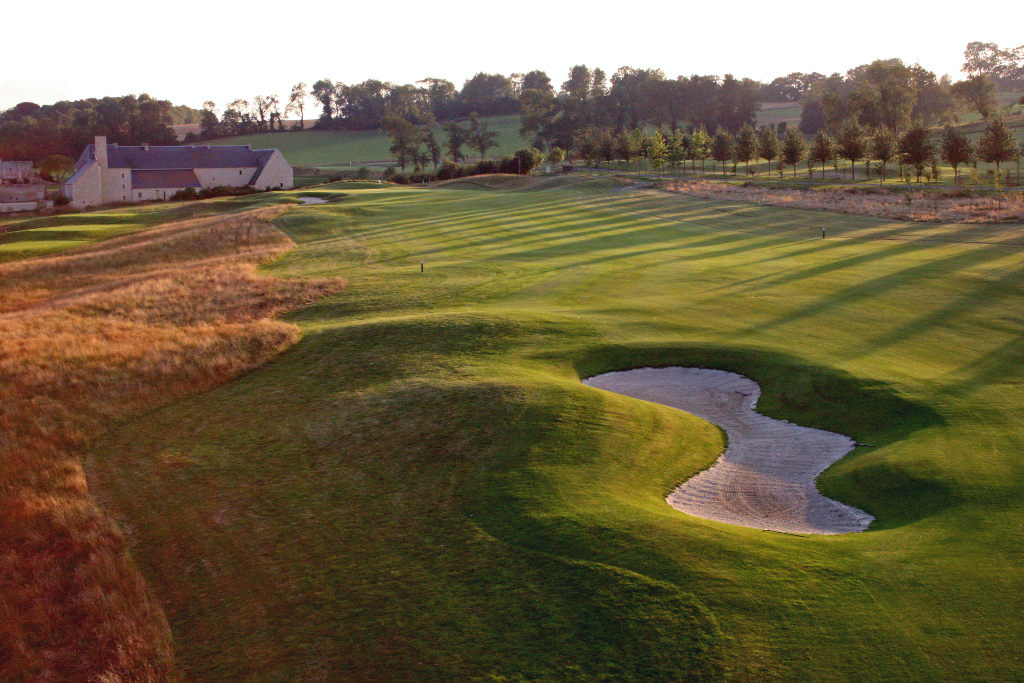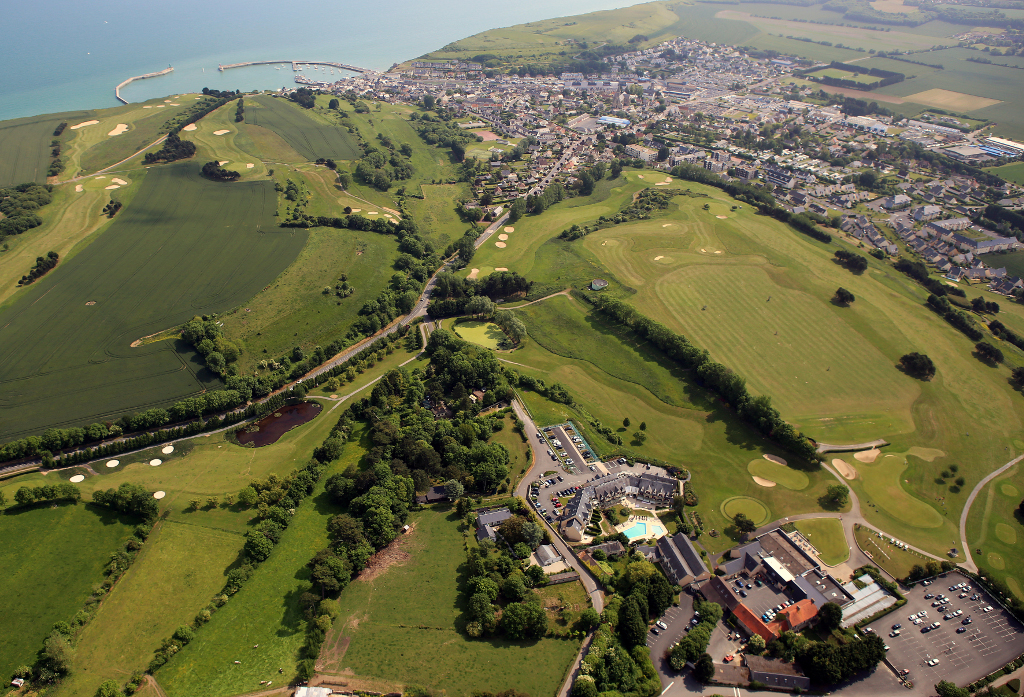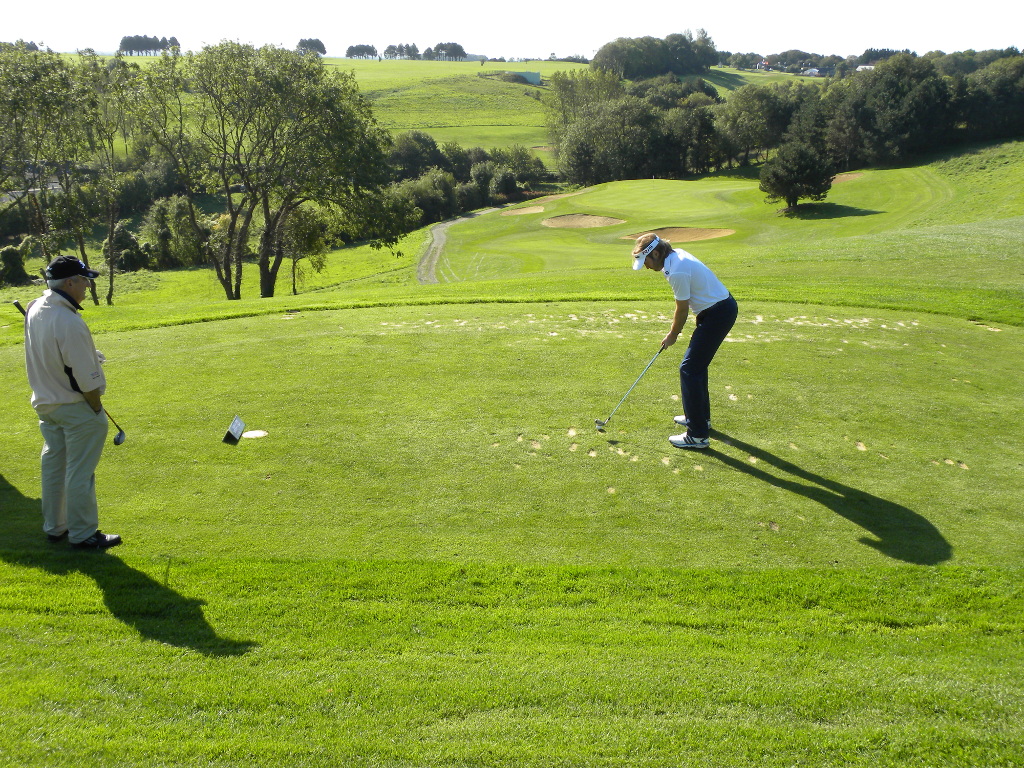 Omaha Beach Golf Course
Golf Club in Normandy at Port-En-Bessin
 36 Holes between country and sea side 
---
One can't help but be charged with emotion when playing on the Omaha Beach Golf Course, close to the American cemetery at Colleville-sur-Mer and the D-Day beaches.
Each of its 36 holes give homage to the famous allies who took part in D-Day landings of 6th June 1944, at Utah Beach, Gold Beach, Sword Beach, Juno Beach and of course the famous Omaha Beach.
The Omaha Beach Golf Course has two complete courses of 18 holes each, with distinct landscape between land and sea.
Let yourself be seduced by "La Mer – Par 72" course which overlooks the sea and the village of Port-En-Bessin, you might even see the remains of the Mulberry harbour at Arromanches in the distance. After facing the winds of the Channel, you will end up in a typically Norman landscape, surrounded by hedgerows and numerous apple trees.
Otherwise you might enjoy the hilly and woodland course "Le Manoir-Par 71", with its many ponds, also in a typically Norman atmosphere with hedged farmlands and numerous fruit trees which give wonderful flowers during Spring.
Don't let yourself be disturb by the Bayeux Cathedral towers looming on the horizon, but immerge yourself instead in this course which gravitates around the majestic Manor.
Discover Omaha Beach Golf Course by video
Official Website for more information : www.golf-omaha-beach.com
Information and Green-Fee reservation : 02 31 22 12 12