On Saturday 17th June – 9 TROUS  9 CHEFS – 12th  edition
Arnaud FOUCAUD  and partner's are willing to welcome you in Normandy on the Omaha Beach Golf Course. The one-off and epicurianevent to satisfy gourmets and golfers.
---
Saturday 17th June 2017 at Omaha Beach
Plenty Chiefs of the Region are waiting for you on each holes of the tournament … Take advantage of the time and sights given to you !
This Once in a life-time experience, is a perfect occasion to (re)discover the skills of the regional "Grands Chefs" and the Omaha Beach Golf course.
This event  is covered by an ambassador of Normandy legs : Michel Bruneau  as the « Chef of honor».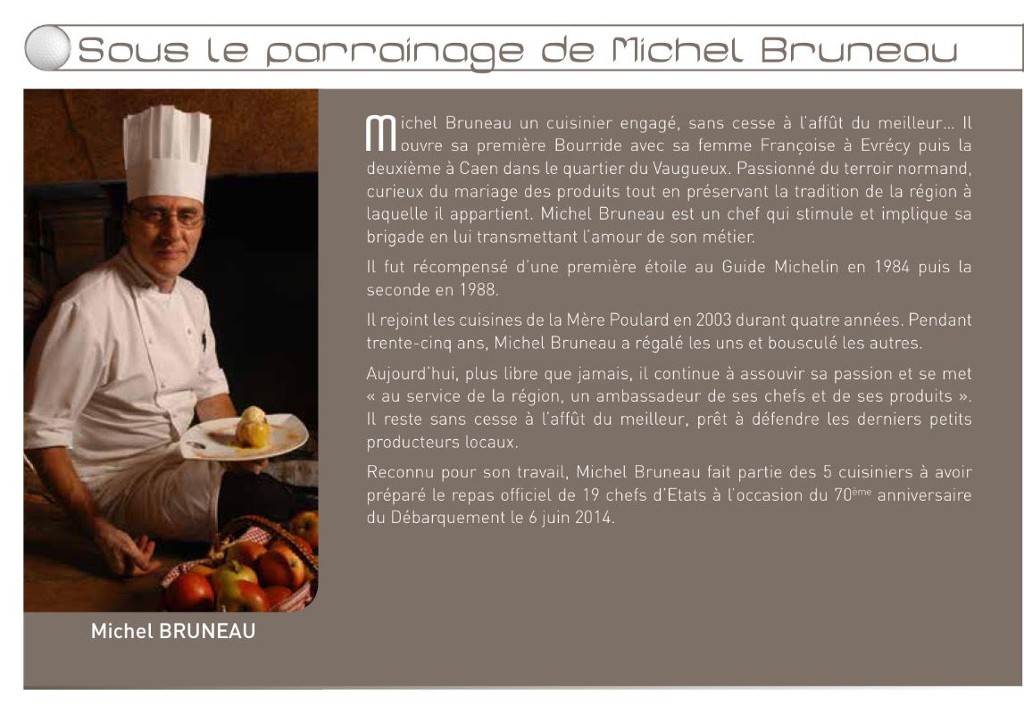 ---
Schedule and Subscription  : 
9 Trous 9 Chefs – Omaha Beach 2017
Discover the previous edition on video at the Omaha Beach  Golf Course :
---
Information and booking 
Tel. : +33 970 44 58 00
E-mail : 9trous9chefs@gmail.com
www.weezevent.com/omahabeach2017