D-DAY PRO-AM 2019
A golf tournament by teams made of Amateurs and Professionals
---
From the 10th to 12th October 2019
The Omaha Beach Resort is glad to announce its 11th Edition of the D-DAY  PRO-AM .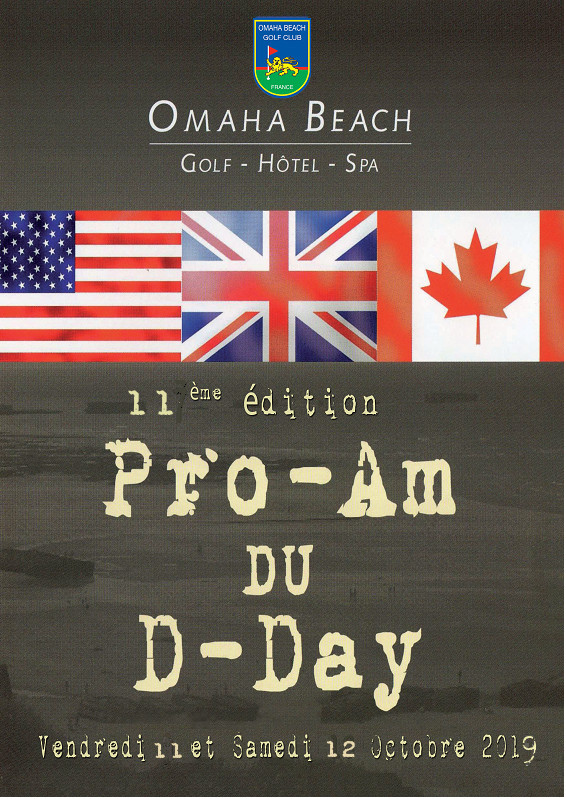 Upon the 75th Anniversary of D-DAY and LIBERATION, and by its location in the middle of the D-Day Normandy Landing beaches, at Port-En-Bessin, the Mercure Hotel and Omaha Beach Golf Course are organizing their D-DAY PRO-AM 2019.
Just as the previous edition, the willing of this competition is to :
Commemorate the Allies Forces of 1944
Participating to this tournament is obviously a way to pay tribute to our History and to share the legacy left by our Heroes.
Among these  commemoration, the D-Day Pro-Am includes relaxation, sports, gourmet and togetherness during three days.
On Schedule the first day, welcome do and recognition of the two courses, then the Golf Tournament occures during the next two days among the 36th holes offered by the Omaha Beach Golf Course within La Mer and Le Manoir Courses.
Ever since the first D-Day Pro-Am's Edition, participants had the privilege to welcome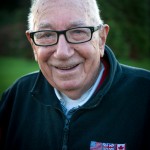 Heroes of History : the Veterans of the Joint Forces, present during the landings in June 1944, have frequently participated and played the tournament.
Besides, our most faithful friend, Veteran Les BIRCH, is willing to participate to the 11th Edition,  and will be at the top of our Honor Guest List.
Simultaneously, the D-Day Pro-Am reminds the words quoted at the Omaha Beach Resort, which had been honored with the presence of  General Eisenhower's son, for the 50th anniversary of D-Day, who came to inaugurate Hole N°1 (named after his father) , and said :
" My father would have been
moved to see this part of Normandy today, where so many young soldiers have lost their lives, turned into a peaceful oasis of freedom and friendship."
We will definetely stand up for the D-DAY valor upon this tournament.
The D-DAY Pro-Am 2019 Schedule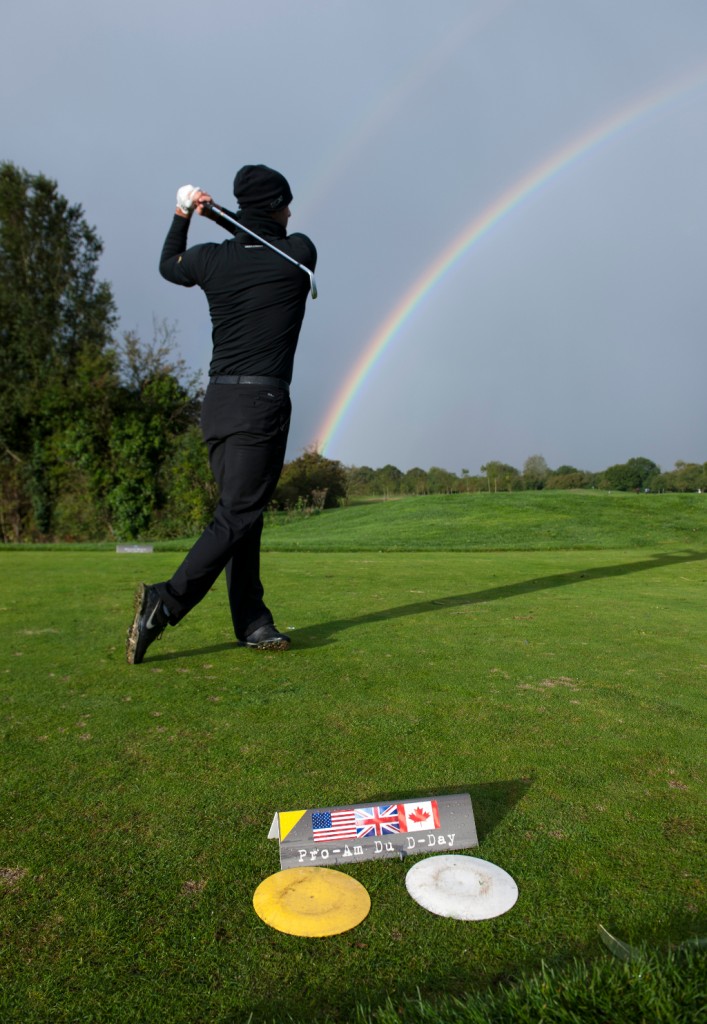 Teams are composed by 3 amateurs and 1 professionnal and the competition is played on "Stroke Play – Shotgun style".
Each year, the D-Day Pro-Am gathers from 35 to 45 teams, representing around 200 participants for the different entertainments.
Players and accompany are welcome to share the surprises, cocktails, gourmet breaks on the Golf Course, Gala Dinner, Lunch Award Ceremony with its numerous welcome-gifts and prizes.
Obviously, in spite of the willing to create friendliness over the competition, participants will be challenged by Teamsor Individual.
On reward plenty prizes for the overall ranking, based on Row and Net Scores, for  Precision and Long Distance Range,  or the famous "the Hole in One Car"…graded for each category Women and Men .
---
Information and booking
Tel : 02 31 22 12 12
Email : info@golf-omaha-beach.com
Web : www.golfomahabeach.fr
---
Schedule and subscription
---
Hotel Partners
---
Supply Partners
---
Media Partners